I recently visited Energetic Synthesis and listened to one of Lisa Renee's many Ascension Classes that I found in the Platinum Archives which are available to members of the site. Her February 22, 2010 Ascension podcast was a heavy one, and I'm learning that most of them are. But my ears really perked up when she mentioned the 11th stargate. I've felt for a long time a connection to the 11th stargate and I've been seeking greater understanding ever since.
Nephilim Reversal Grid & the United Kingdom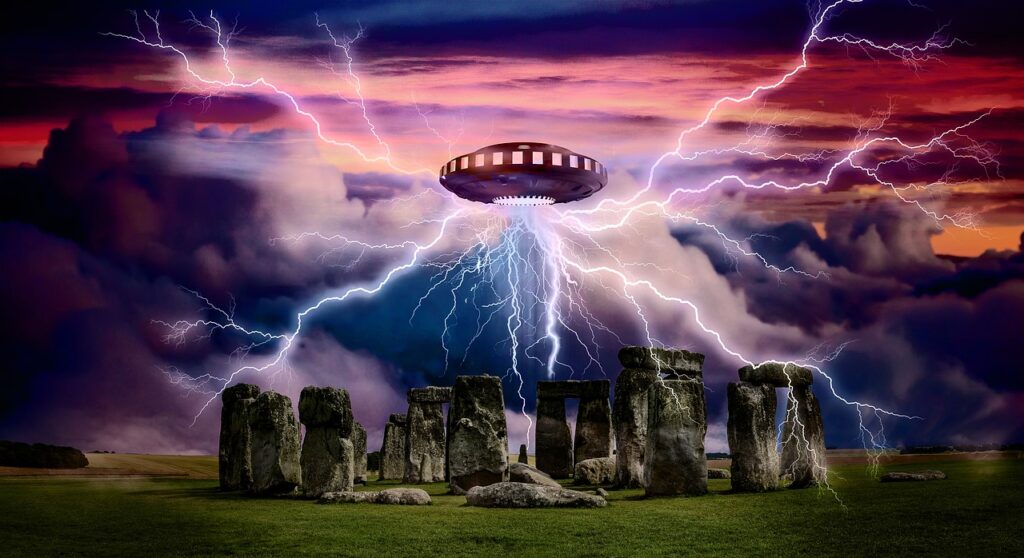 She said that the Nephilim Reversal Grid is located in the 11th stargate which is in the United Kingdom. This location is their Headquarters, otherwise known as Reptilian Central. From this station they seek to maintain global control and dominion of the planet. This information I had already learned, but what she said after that was really interesting to me because it provided clarity in the macro picture I was seeking, which then inevitably led to more clarity in my own micro world.
The Serpent versus the Christ Allegory
The below description is nearly verbatim from Lisa's February 22, 2010 Ascension podcast.
"The 11th dimension is essentially understanding where the first seed conflict between the Serpent Races and what is known as the 'Unity Field of Christ Intelligence Races" occurred. That particular allegory of the Serpent versus the Christ began within the 11th dimensional timelines which is a galactic timeline. That timeline connects to Niburu, the Annunaki, and the Reptilian and Drac type of races that are existing in those particular time line structures.
In the Nephilim Reversal Grid was placed a control system with technology for mind control and a frequency fence network which became extremely amplified over the last 100 years. The controller races understood that as we came to the end of Ascension it was going to be very difficult for them to keep human beings suppressed with the increasing levels of frequencies and energies and beings. They knew the stargates were opening which they could not stop, nor could they stop the organic part of our human evolution which was the activation of our DNA. So, to counteract, they put in some tricky things to trip us up and keep us busy, and we need to understand this and the depths of these polarity distortions and the depths required for healing this level of consciousness, because we cannot heal it until we know how it got there.
Archangel Michael & the False Male Archetype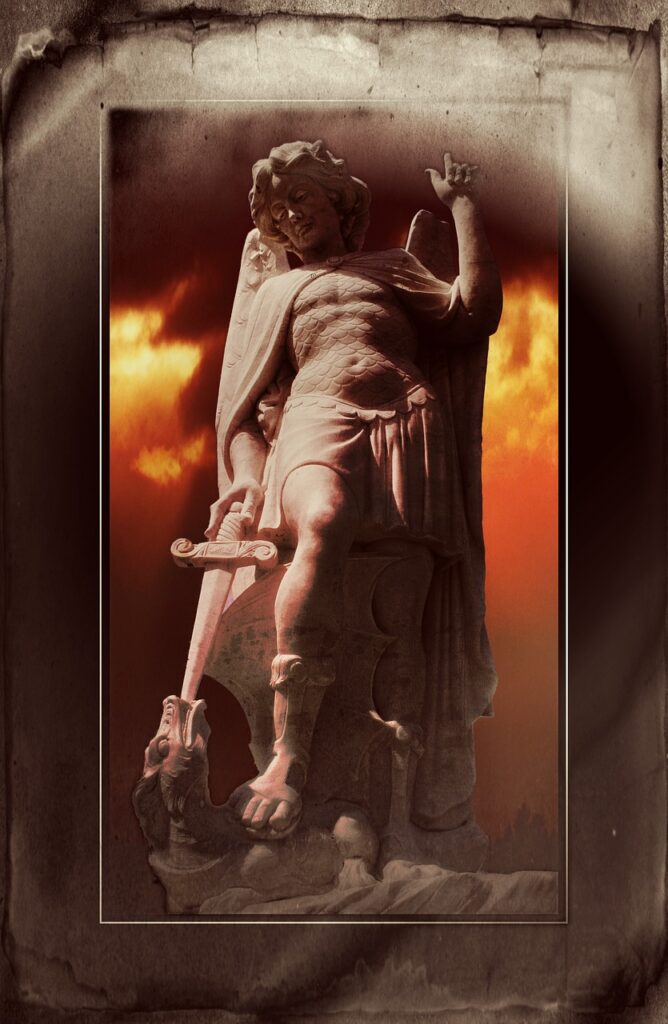 In understanding this, what they did is put in what is called the Archangel Michael structure. The Archangel Michael structure was being held in place in an enslavement matrix that was feeding not only phantom matrices, but diverting the blue ray energy from the cosmic heart. It was also called the blue sword matrix which was arcing this blue wave energy away, diverting it so it couldn't come into our matrix. This is an essential energy that was for our growth given that we are a blue ray universe. It's like understanding the heart of the consciousness for our universe. We were deprived of this energy, it could not come in, so it distorted us via the law of gender and many other ways.
A false male archetype, or false insert was super imposed by these serpent races or Negative Alien Agenda (NAA) to take the planet over as their own. This false insert has impacted the men and the male bodies on our planet. The male bodies have been forced into a program to enforce female enslavement and spiritual rape of the planet."
The dismantling of this false male archetype is an incredibly difficult undertaking. I assume it was started around the time Lisa Renee gave this podcast, which was in February of 2010. A lot of pain was stemming from the male during the dismantling and the bringing in of the Spiritual Rod of the Divine Masculine. This needed to be put in place before the Spiritual Staff of the Divine Feminine, which was also severely enslaved, being used in the most heinous of ways and in need of dismantling. I believe there was much progress on that front as well but will save for another post.
Starseeds, Indigo Races, & Light Workers

I have such a deep appreciation for all the Starseeds, Indigo Races and Light Workers around the world who have been working to repair the grids and literally do battle with entities that are unimaginable, for years and years. I've learned so much of what our planet and what humanity has been enduring for thousands and thousands of years. To understand this, and that we're coming to the end of a very long and painful journey is overwhelming at times. I am forever grateful to have the level of understanding that I do in order to more appreciate what is being accomplished.
We're at a point where massive amounts of light frequency are flowing on Earth and dark energies come with that. The release of the enslavement, of not only human beings but the beings that have been enslaving the human beings is no easy task and this battle maybe reaching a crescendo. These are not easy concepts to grasp. There is so much to learn and understand.
I think it's crucial for humanity to start and get a sense of the magnitude of what has been going on. I believe we have been going back to the beginning essentially, to repair and heal what we commonly understand as the Original Sin, our fall from unity consciousness to one of polarity and all that goes with it. Perhaps this is where the phrase, the 11th hour comes from, for it was in the 11th dimensional timeline that we fell. So perhaps it will also be in the 11th hour whence we return.
PJZ